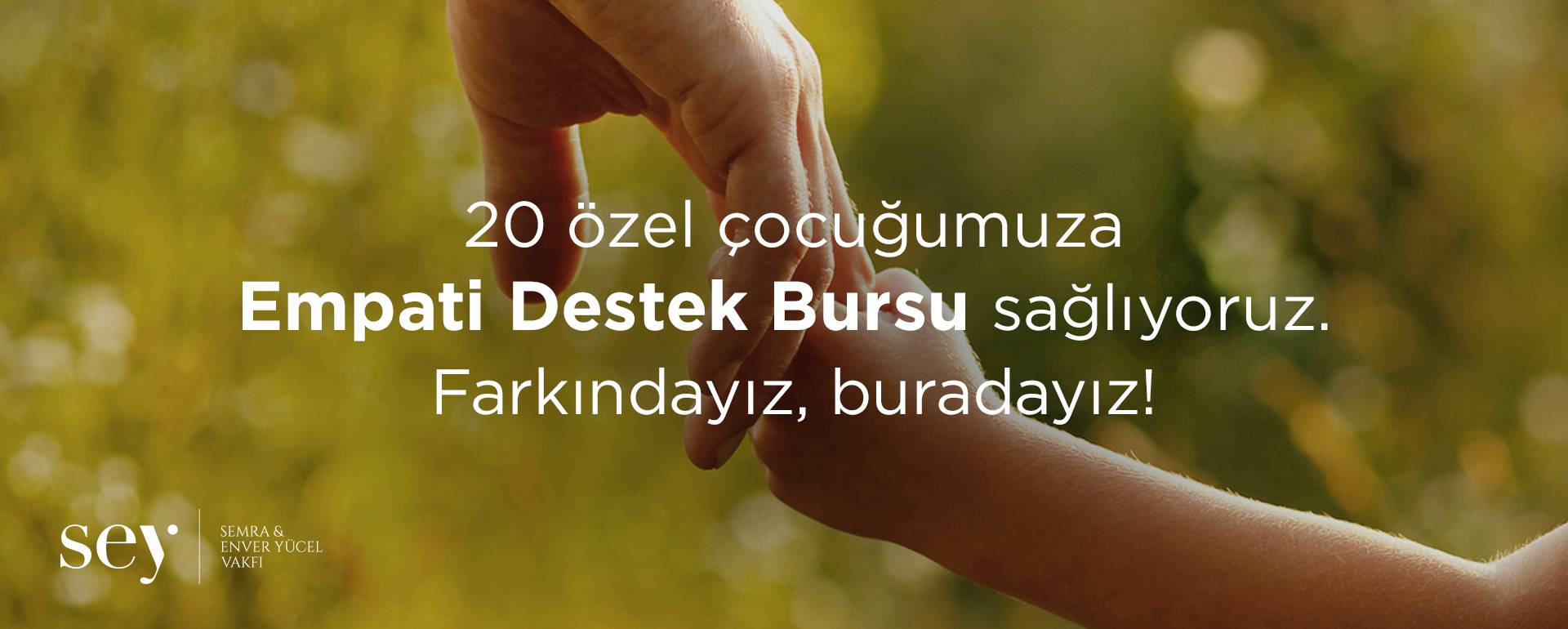 What is the Empathy Support Scholarship?
Many children suffer from congenital or acquired disorders. Some of these ailments deeply affect their daily lives. These are our "special children." And they need equally special education. Education costs are a strain on many families.
At the SEY Foundation, we take responsibility for our special children.
We are here, and we hear your voice. We support the rehabilitation expenses of our 20 special children within the foundation!
Come on, join the "Empathy Support Scholarship," and contribute to the development of our special children!